There are many telecommunication Networks in the world. We can made mention of MTN, AIRTELTIGO, GLO AND VODAFONE.
All this Networks gives free data bundle. Some of this Networks can give you a data bundle of about 50mb, which happens to be small in the eyes of most of the Android and Apple phone users.
But today, we are going to have a look at how you are going to get a free 1gb data bundle on Vodafone, you heard me right, free 1gb data bundle.
Follow this simple steps to get your free 1gb data bundle.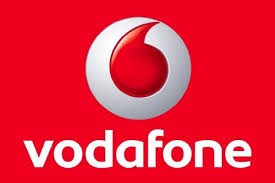 1. Get the Vodafone app on either the playstore or the Apple store.
2. After the download, open the app.
3. You will be asked to fill some informations on the Vodafone app before you will be eligible for this free bundle.
4. Choose mobile account from the first option. NB: Don't choose broadband account.
5. Enter your Vodafone number and wait to receive the verification code that will be s not to the number that you entered in
6. After receiving the verification code, type in the code into the space that they will provide for you.
7. After verification, they will send you a message, that you have been credited with 1gb of data and it is valid for 24hours.