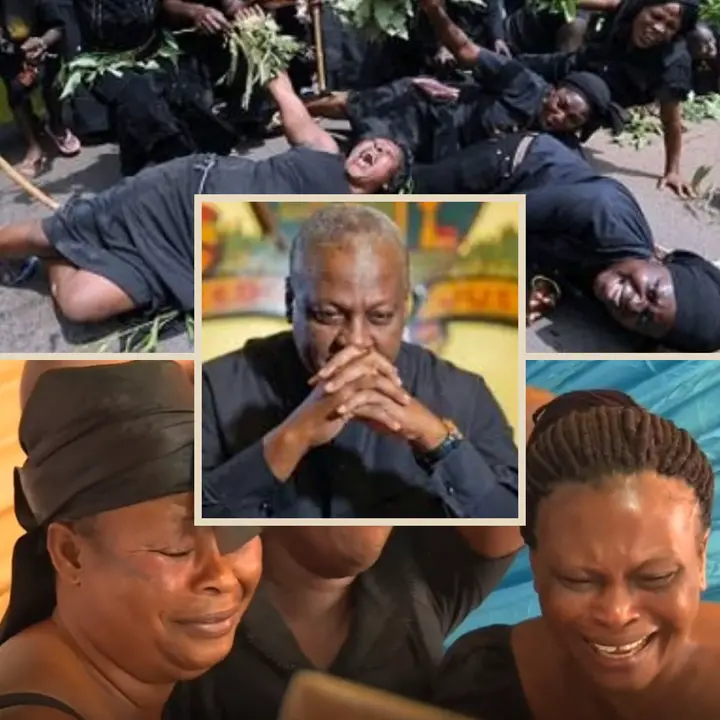 NDC has lost a great giant in the party through accident.
Comrade Ahmed Fareed an excellent young prospect of the northern regional communications team of the NDC has met his untimely death this morning.
He got involved in a motorable accident on his way to work in karaga. A truck loaded with sand veered of the road whiles he failed it's brakes and run into the salon car of the young NDC comrade killing him on the spot, Indicated by NDC's National Youth Organizer George Opare Addo.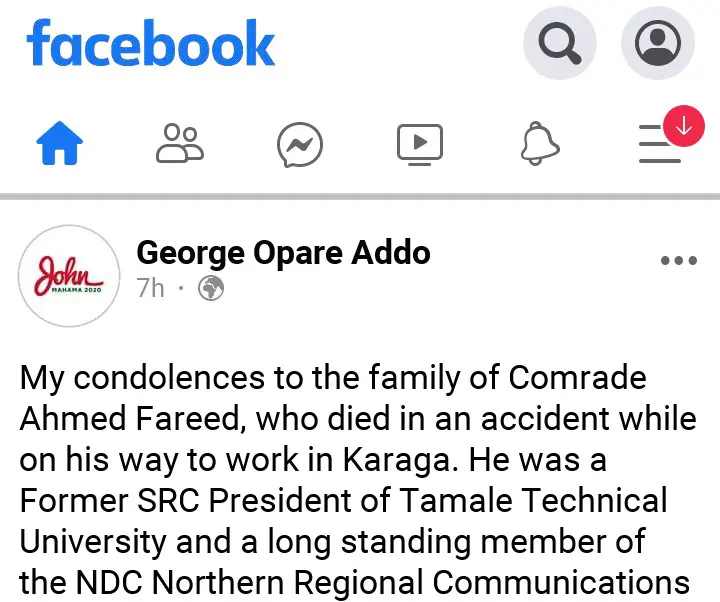 Ahmed Was the former SRC president of the Tamale Technical University and a young long standing member of the NDC's Northern regional communicating team.
He was a committed young activist who used both his time and resources to promote the agenda of trouble NDC in the region.
Before his death, he was the PRO of the Tamale Teaching Hospital, and was recently transferred to the Karaga office of the Ghana health service, where he met his untimely death.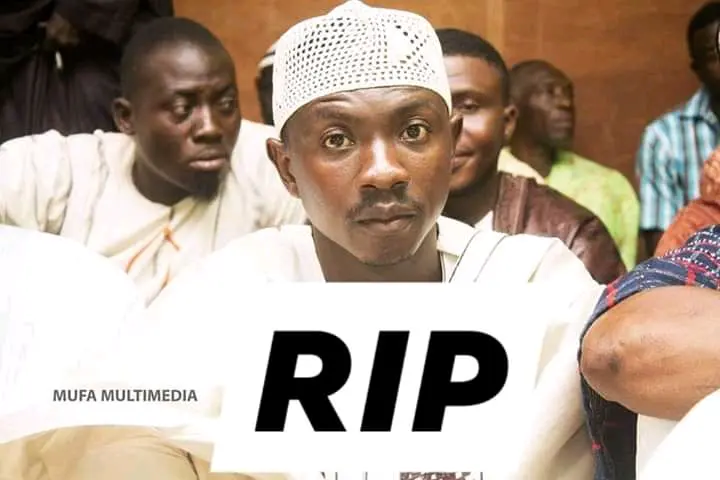 George Opare Addo said : The NDC youth wing has indeed lost an illustrious and a true soldier of the Northern Region's NDC team.
Our prayers and condolences goes to the entire family especially the wife Latifa Toyibu and his son.
And we pray that may Allah grant our brother Jaanah.