The former deputy minister of information,Felix Ofosu Kwakye has sent a strong message to Dr.Bawumia after a town hall meeting held yesterday.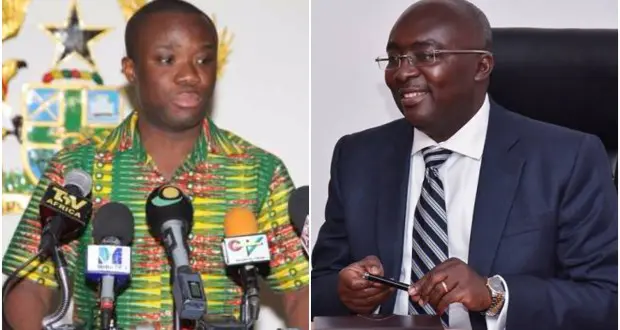 According to the astute NDC communicator, the vice President was dishonest in his presentation. Felix statement comes after the NPP claimed Tema Motorway Interchange as their project.
Felix in a facebook post , descended heavily on the vice -President for failing to acknowledge ex-president Mahama for projects he initiated before he was booted out.
Felix again jabbed the vice-President that he acts like a dishonest serial caller following their claiming of Mahama's projects as their own.
He further tagged Dr.Bawumia as the most dishonest veep the nation has ever produced following some inconsistencies he had portrayed over the years.
This argument has been the position of the NDC during the commissioning of the Tema Motorway interchange.
BELOW IS A SCREENSHOT OF FELIX'S MESSAGE TO DR.BAWUMIA.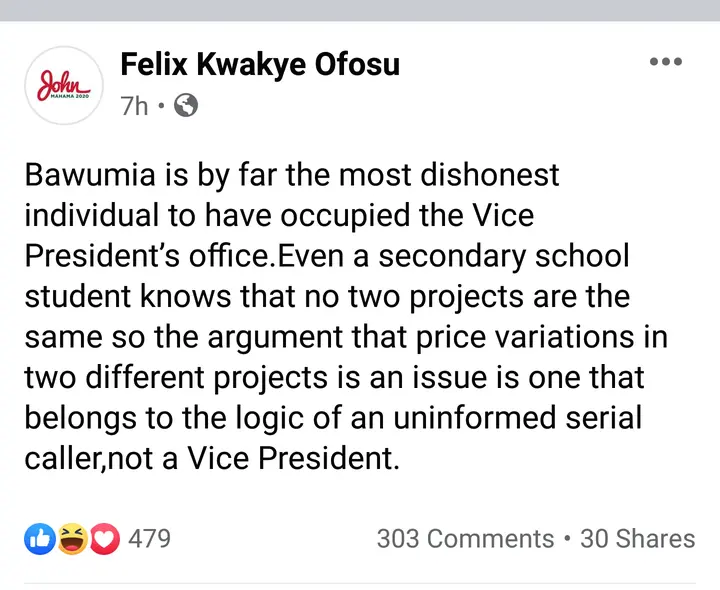 Do you agree with Felix Ofosu Kwakye?