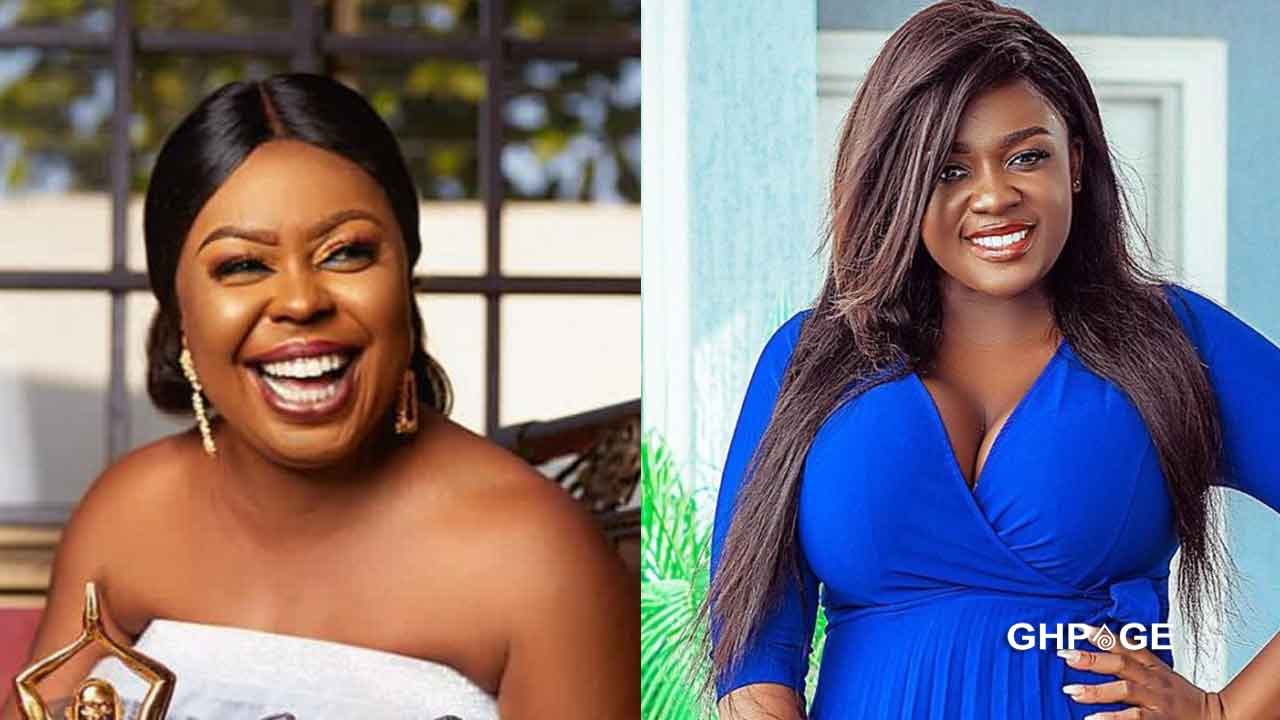 According to Afia Schwarzenegger on Facebook, she has not received any car from Tracey Boakye as she claims.
The CEO of Shakira Movie productions, Tracey, in her fight with Mzbel over a married man(sugar daddy) continued to expose more secrets of hers to show that she's indeed on top of her game.
Following Mzbel's reply to her, she countered Mzbel with some of the things she's done for herself and others to shame her rival.
According to Tracey in a separate video, she is a hard worker and has bought a Toyota Rav4 car for her close friend, Afia Schwarzenegger.
At a point, in connection to her buying a car for Afia Schwar, netizens believed. Looking at how she owns a garage of cars it was indisputable.
Afia Schwarzenegger, who obviously can't let things slide took to her official Facebook comments section to finally betray her friend, Tracey Boakye.
The mother of three has debunked rumours that her friend Tracey Boakye has gotten her a brand new car (Rav 4).
According to her on Facebook, Tracey did not get her any car and she got her car from Erata motors herself so people wondering can check with them.