Speaking at a Courtesy Call to the Overlord of Dagbon, the former president and flagbearer of the major opposition party, NDC, John Dramani Mahama, made his stance clear regarding the hearsays and views of people accusing him of scratching off the popular national policy, the free Senior High School Program provided he gets the key to the Jubilee House.
At the ceremony, John Mahama nullifies the allegations and rather stated further that he would make the policy better as he is only against the implementation process.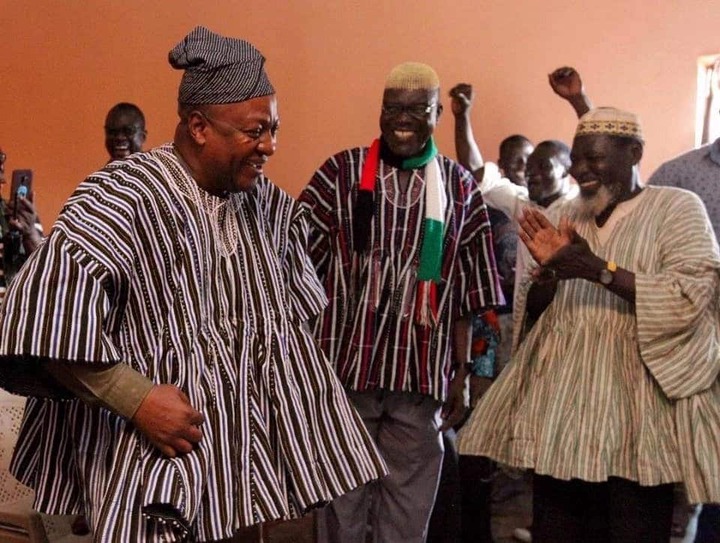 Free Senior High School education has come to stay. If anybody tells you that I, John Dramani Mahama, will abolish Free SHS when I come into power tell the person he is a bloody liar," the NDC flagber said.
He also explained how disgusting its implementation has been and expressed his disappointment in the the current government about the desertion of his E – block Day Senior High Schools.