Considered to be one of Africa's true success stories, Ghana is a beautiful and exciting country to live in. Although the country may look geographically small on the African map, it boasts of many sites of interest and landmarks. In short, Ghana is a definition of the quote "good things come in small packages". Below are some points of interest and landmarks which will definitely excite you.
TONGO HILLS
It's a group of mountains located south of Tongo, in the Upper East region. Surrounded by unique rock formations and dozens of traditional farming hamlets, Tongo has many traditional shrines believed to have great healing powers for visitors.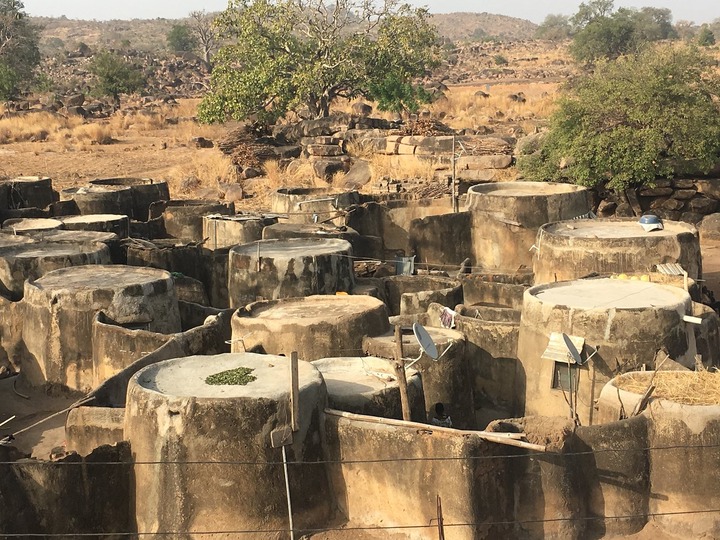 PIKWORO SLAVE CAMP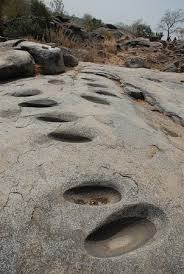 It was founded in 1704 and is located in Paga Nania , about 3 kilometres west of Paga in the Upper East region. It was created as a place to hold slaves brought down from the north until they were forced to go 150 km south on foot to a slave market at Salaga. The site features the trees where the slaves were shackled and also bowls dug into the rocks where the slaves ate from. It was active until 1845.
JAMESTOWN LIGHTHOUSE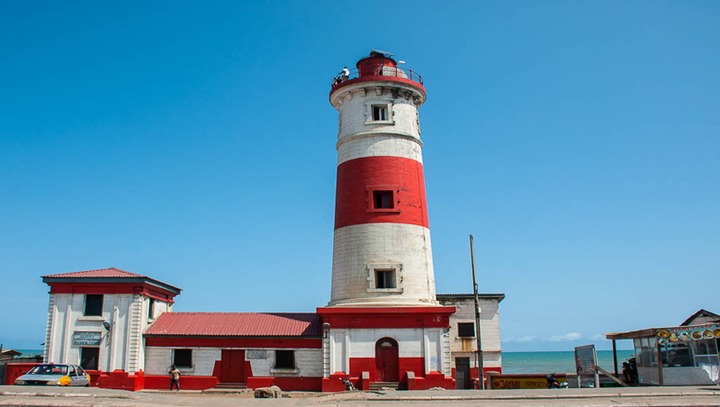 This 28-metre structure was built in the 1930s to replace an earlier lighthouse built in 1871. It's located in the Jamestown neighbourhood of Accra, Ghana. One can catch a great view of the city's busy and compelling fishing harbour from this height. It consists of a stone tower with lantern and gallery, attached to a keeper's house.
LARABANGA MOSQUE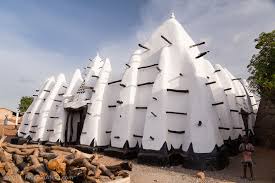 Known as the oldest mosque in the country, the Larabanga Mosque was built in the Sudanese architectural style in the village of Larabanga found in the Savannah Region. It falls within the country's most revered religious sites and sometimes referred to as the "Mecca of West Africa. It has undergone restorations severally since its founding in 1421.
ADOMI BRIDGE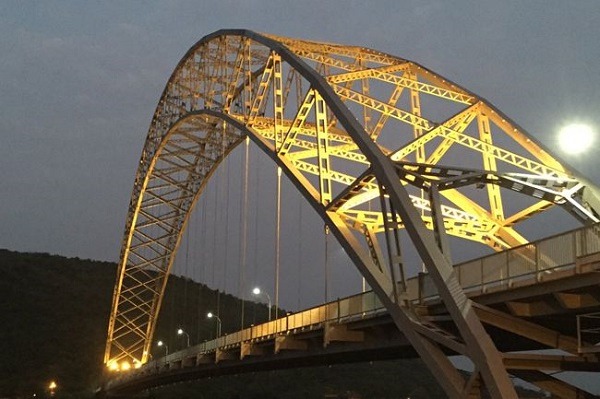 Located in Atimpoku in the Eastern Region of Ghana, it spans the Volta River that drains into the Gulf of Guinea, south of the Akosombo Dam. It is the longest bridge in the nation with a total length of about 334 metres. It is a two-hinges steel arch bridge with a deck suspended by cables.
KWAME NKRUMAH MAUSOLEUM AND MEMORIAL PARK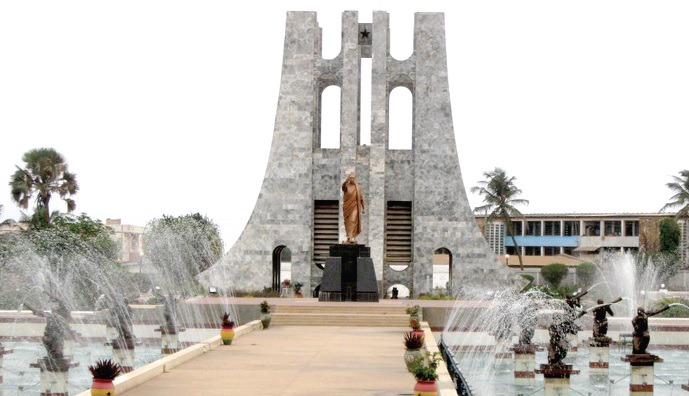 It is located in downtown Accra, the capital of Ghana. The mausoleum, designed by Don Arthur, houses the mortal remains of Dr. Kwame Nkrumah and his wife Fathia Nkrumah. It also hosts rare artefacts relating to Ghana's independence and was dedicated in 1992.
ACCRA CENTRAL MOSQUE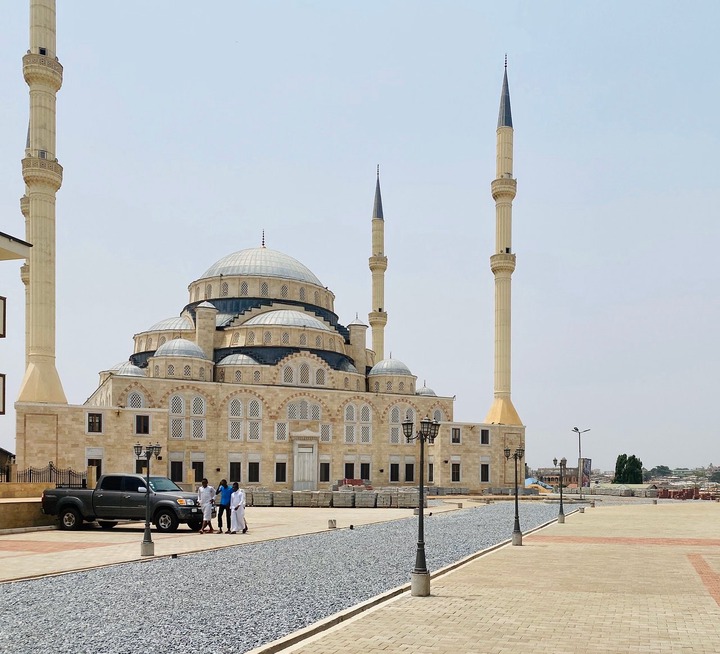 This is the second mosque on the list and proves to be a beautiful, well designed fine art of a mosque. It is the largest of the modern type in West Africa and stands in Kanda. The mosque, which is 33 metres high, can accommodate about 10,000 worshippers. The 10 million dollar mosque was commissioned in the year 2015.
You can probably visit these landmarks when the thought of going on a tour ever comes to mind. Does your region have a great landmark you'd like us to know? Voice it by commenting below, not forgetting to share as well.