The police arrested six people who were reputed to have hacked into a bank and tried to pass GHC 46, 129,473 to eight people in various banks.
These are the former banker and owner of Adom Sika Savings and loans limited and web developer James Taylor, Hudu Abdul Mumuni, Emmanuel Adams, Moro Issah, Agbenu Fefous Chrissy.
The police have fled and are searching for two other ones, Boateng Mends and one known as the "Pussy Cat."
Dr Gustav Herbert Yankson, Head of the Cyber Crime Unit of the Criminal Investigation Department ( CID), told the Ghanaian Time yesterday in Accra.
He told the unit of the bank's management on July 2, 2020 to have someone logged onto the bank software remotely and to have the login credentials of certain staff on vacation to transfer the money to eight persons from several banks. He said that he was not allowed to do this.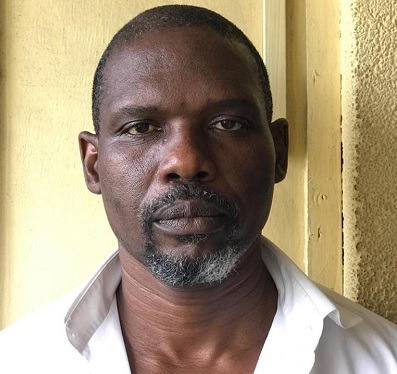 Mumuni was detained on 3 July in First Atlantic Bank in Ridge, at Adams at Fidelity Bank in Madina, while Issah and Chrissy were taken in Dansoman when they turned up to collect the transferred wire from the bank. He said Mumuni was detentioned during investigations.
Dr. Yankson said that on July 2, 13 fake SWIFT transactions were fraudulently distributed to eight people's accounts between 1 a.m. and 10 a.m.
In order to prevent further transfers, the Manager said that the Bank management has detected the fraudulent activity and disabled SWIFT, which also alerts all involved banks to preventive withdrawals.
Dr Yankson indicated that Mends and Pussy Cat were part of the union forensically examining the devices collected from alleged individuals.
He stated that the suspects are on bail during ongoing investigations.
The director called upon banks to comply with the cybersecurity guidelines of the Bank of Ghana stating that in the past four months the unit has reported crimes against banks in the form of network attacks and automated distributors.
He recommended that the Bank of Ghana ( BoG) ensure the enforcement of cyber security guidelines.
For surveillance of activities both inside and outside, Dr. Yankson encouraged banks to mount Closed Circuit Television ( CCTV).